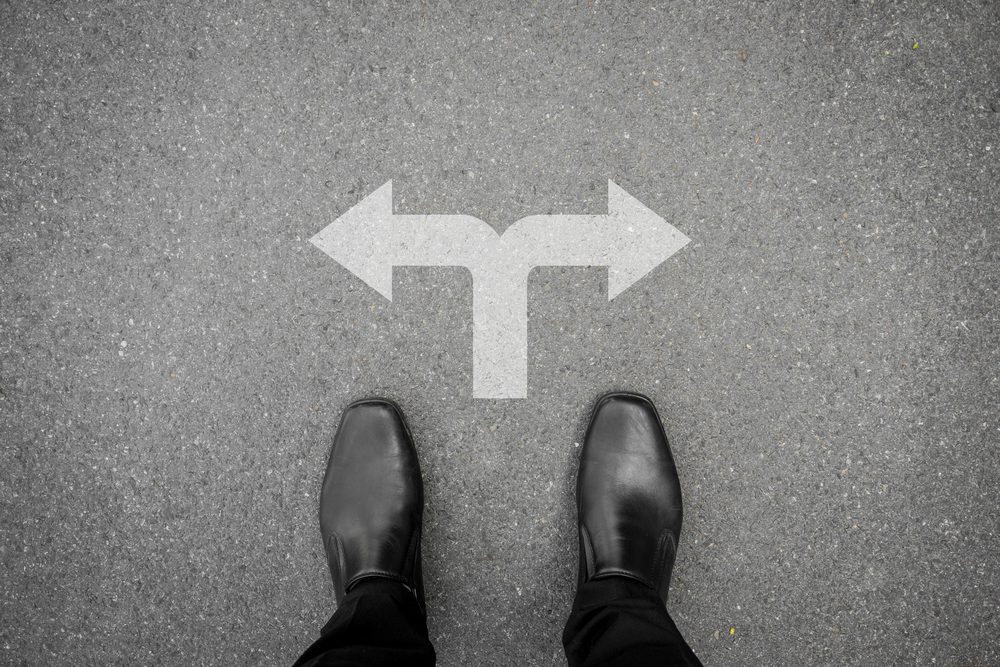 The business world can be a difficult world to survive in. The jungle of our times, if we can say so. You always have to look behind your back and be careful to stay alive, to make the right decisions.
History has given us many examples of companies that were on the verge of bankruptcy and managed to be saved in the last second, or examples of big mistakes that completely destroyed a lifetime business.
To make it even worse, every decision taken in the business world is publicly displayed and right in front of everyone's eyes, and we can always learn from other's mistakes. While some business decisions turn out to be massive disasters, there are examples of apparently bad decisions that turned out to be life-saving for the companies.
We made a list of bad decisions that turned out to be great for companies, thinking we'd give you the inspiration you needed for today. Have a look!
The Louisiana Purchase
The Louisiana Purchase might be in the top 10 best decisions ever made by Americans. For french people, anyway, was definitely not as good. The purchase that Americans did at the time included vast amounts of territory, with an unlimited amount of natural resources and wealth that would increase significantly the well-being of this nation.
And it was all bought at a very small price. The Americans bought 828,000 square miles of territory with a little more than $11 million, including most of the Great Plains and portions of the West and Midwest and every other resource that came along with it.
Talk about a great deal, right?
The New Coke
There was a time in the history of Coca-Cola when things might have taken a weird turn. On April 23, 1985, the company decided to change the taste of the old Cola and released a new version called New Coke. The company basically reformulated the old formula for the first time in a century.
This decision had suffered a huge backlash that will probably be remembered for many years. The new version lasted only 79 days before the original formula returned on the market. However, New Coke made room for the other versions of cola that appeared in the years to come and that were met with huge success.
Marquet Media, LLC
When you run a company based on client service, one of the main focuses needs to be on the client's relationship with the firm. Maintaining a good relationship with your clients can be really nerve-wrecking and difficult sometimes, especially when the client isn't making the situation any easier.
The same happened for Marquet Media, LLC, which had a very difficult client when it started. Founder and creative director Kristin Kimberly Marquet remembers that "We had one client that would pay bills 180 days late and then complain about every aspect of their campaign".
In this situation, the company decided to stop working with this client because their collaboration demanded too much time for nothing. They might have lost some money, but it turned out to be the best decision for the firm.
WPForms
WPForms co-founder Jared Atchison had to learn a valuable lesson a hard way. One of the worst nightmares his company ever dealt with is when they discovered that their security system had a breach.
But if you are a genuinely talented and smart-minded CEO, you can take this type of situation and transform it into an opportunity. Atchison's company was still developing at the time it happened, so they never thought that someone would be interested to hack their website.
Luckily for them, it wasn't a huge breach on their website, but he was taught a valuable lesson about cybersecurity and how to ensure customer confidentiality.
Team Leyes
When talking about bad decisions that can lead to a better outcome, Kevin Leyes's story, the founder and CEO of Team Leyes can be a good example. He initially started his business in Latin America, which is well-known as a difficult and unstable area when it comes to socioeconomic matters.
He gradually learned that he chose a region with very unfavorable laws that can damage any organization located in that area. At that moment, he decided to turn the situation into an opportunity and started to expand his horizons outside the region.
He grew the company on an international level and expanded his business to foreign possibilities.
Tesla & Bitcoin
Tesla CEO Elon Musk is famous for his controversial decisions. The same happened when he announced that Tesla would buy $1.5 billion in Bitcoin in 2021.
To be more explicit, we're talking here about a publicly-traded company that announced its intentions on purchasing a volatile cryptocurrency that could disappear the next day.
Even so, Elon Musk's nose for good investments never disappointed us, as it turned out that his bitcoin profit turned out to be more than what Tesla earned from its primary business of selling vehicles in all 2020.
If we're ever gonna learn about good investments from someone, it should definitely be Elon Musk.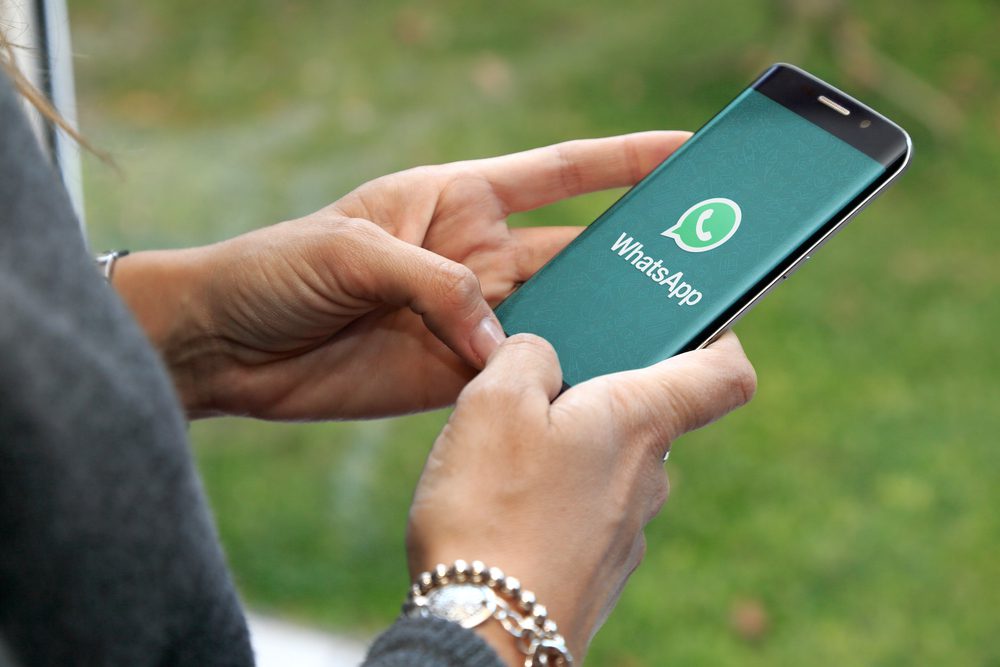 WhatsApp
WhatsApp was a messaging service that didn't have the same coverage in the U.S. as it did in other areas of the world. The game-changing deal started when Facebook bought WhatsApp for $22 billion.
The financial press and analysts concluded that this was a huge downstep for Facebook's business and that it showed a bit of desperation on Facebook behalf. As it turned out, they were all wrong. WhatsApp turned out to be the most used messenger app on the entire planet, with 2 billion users in January 2021.
The move that Facebook made buying WhatsApp is considered to be one of the best investments of the company.
Amazon
As the founder of Amazon, Jeff Bezos, once said, his company is "the best place in the world to fail". Amazon was involved in some bad decisions in its course to become the company that everyone uses for everything, but it also made some ground-breaking decisions that turned out to be good.
When Amazon launched Web Services Business, many analysts believed this would be the end of the e-commerce company. As it turned out, it didn't. Even though Amazon had no previous experience in the world of cloud computing and services, Amazon Web Services turned out to be the No. 1 profit engine.
Domino's
Sometimes taking the leadership of a big company implies being honest and courageous when it is needed. The same goes for Patrick Doyle when he took the job as the CEO of Domino's in 2010. The infamous pizza company had a bad reputation at the time, because of its bad online reviews.
The first thing that Doyle did after taking the office is to admit that the pizza was, in fact, terrible. While working on a new and improved recipe, Doyle's team rolled out a bold ad campaign based on the negative comments that were circulating online.
Comments like "worst pizza I ever had" "the crust tastes like cardboard" were answered with promises to "work days, nights and weekends" to improve the product. Guess whose reputation bounced back in style?
Tesco Mobile
This example is mostly about a PR turn of cards, on the behalf of Tesco Mobile, but we genuinely love it. As a brand that constantly needs to reach out to more people in the online sector, Tesco Mobile made a bold move above our expectations.
Many businesses are recommended to interact as much as possible with their followers on their Social Media platforms, and Tesco Mobile certainly did so. They made a trend out of taking comments from unsatisfied people and turn them into humorous tweets.
This strategy they use has worked out so well so far, that they've managed to raise over 60k followers on Twitter. The company might have had some second thoughts about it at first, but it definitely turned out to be a genius move!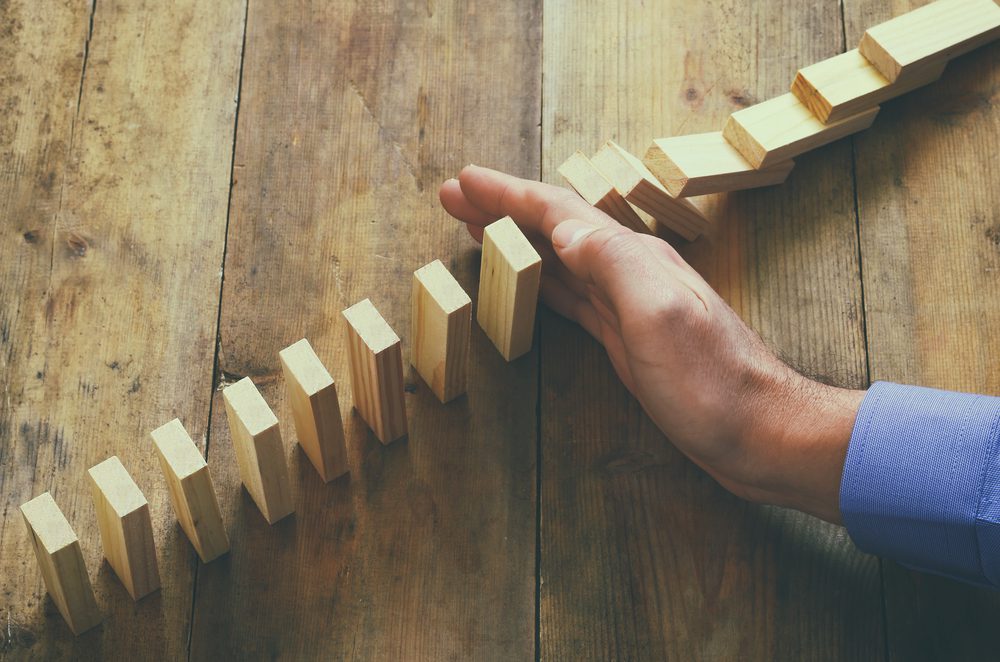 To sum up, leading a company on the highway to success can be a real challenge. Even so, we have some strong examples of people that risked everything and eventually won a bigger prize than expected.
Whether we're talking about Tesla or Facebook, we learn that sometimes our focus can be redirected in other areas as well. No matter the business, the key is to keep your eyes opened to new opportunities with courage and grace (or not). Or if you want to improve the quality of your product, just be honest with yourself and start from there(like Domino's did).
Whatever it might be, just remember failure can be healthy!
If you enjoyed reading this article, you might also try: 11 Companies Who Completely Reinvented Themselves