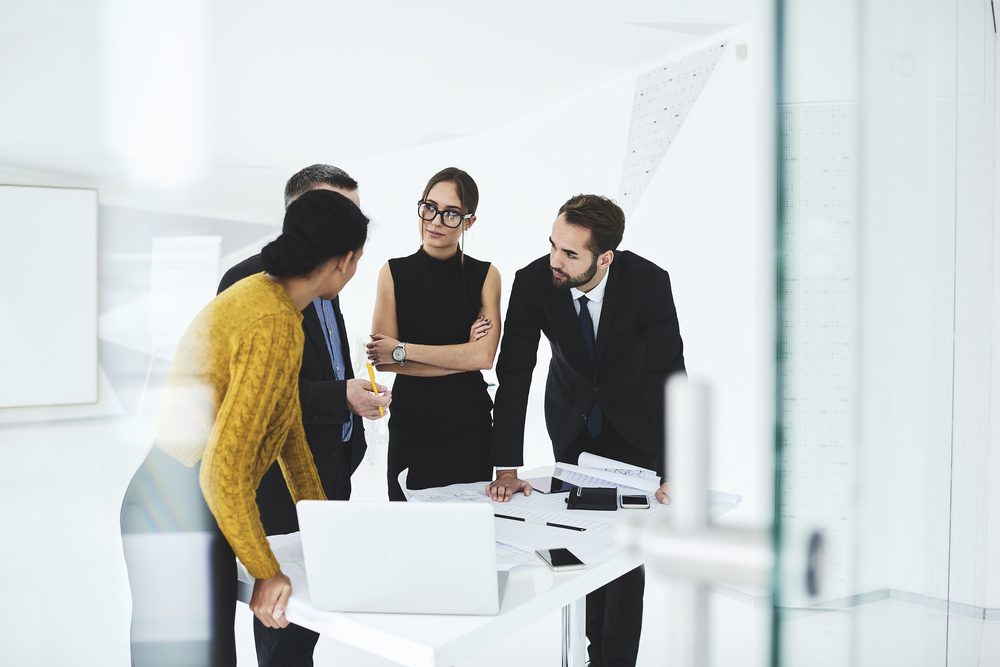 11 Companies Who Completely Reinvented Themselves
A successful company that wants to remain on its prosperous path needs to reinvent itself from time to time. Like with any other thing in life, it doesn't stay forever. The positive approach, in this case, is that the regeneration of a company could be the best thing to do at some point.
No matter how hard we try to succeed and keep on going, times change and we have to always remain a step ahead. Otherwise, it might sink because of various reasons: a drop in stock price, a decrease in revenue or bankruptcy.
We gathered 11 examples of companies that took a leap of faith and reinvented themselves, and it turned out great for them.
IBM
IBM reinvention was so revolutionary, that is now studied in business schools as a model of corporate evolution. Back in 1984, IBM was number 1 in the computing world. The reason why it was so successful is that it didn't try to do everything by itself.
In comparison with Apple, which always built everything by itself, every piece of hardware and wrote every line of software, IBM preferred purchasing its components from smaller manufacturers. Even so, the move that made IBM so beloved and almost sank all its businesses is when they released the "PC clones".
They were built with cheaper components and were running the same versions of Windows. The company was so slow to innovate, that it was easy to cut its prices by other competitors. In 1993, IBM experienced the biggest loss(of those times) in the history of America: $8 billion.
So they had to take a tough decision: to reinvent themselves or die. They decided to leave behind what they used to do up until that point, and focus on something new.
IBM's rebranding was based on providing IT expertise and computing services to big businesses and corporations. By 2010, their decision really paid off, as they acquired more than 200 companies in the IT services sector.
Berkshire Hathaway
The story of how Warren Buffett reinvented Berkshire Hathaway is less about a decision on saving a business and more about how you should never annoy your investors.
In 2013, Warren Buffett was the fourth wealthiest person on the planet. His fortune is basically thanks to his great talent for making good investments through his holding company Berkshire Hathaway.
The story behind his holding company is funnier than you'd expect: in 1927, the Hathaway Manufacturing Co. built a textile mill in New Bedford, Massachusetts.
It later merged with Berkshire Fine Spinning Associates and became Berkshire Hathaway. In the early 1960s, the textile business wasn't that prosperous, so Buffett started buying Berkshire Hathaway stock for cheap and sell it back as a profit.
But what really made the difference is that the company's owner tried to lowball him on a package of stock. Buffett got really mad and as a response, he bought the majority stake of the company and forced the owners out.
He later eliminated the textile business because it wasn't profitable enough, but kept the name of the company and transformed its reputation into a corporate holding company.
Royal Dutch Shell
Talking about becoming big and powerful, one of the largest and wealthy energy companies started its journey from a small antique store in London's East End.
Back in the 1830s, a guy named Marcus Samuel ran an antique shop specializing in decorative shells, that were imported from the Far East. Later on, his sons transformed this into a broader import/export business.
But by the late 19th century, the world was about to prepare for a great economic global oil boom. The Samuels built the world's first bulk oil tanker, in order to navigate the Suez Canal in 1892.
This decision was extremely efficient for the oil delivery pipeline in Europe. So in 1897, they rebranded their shipping business into the Shell Transport and Trading Company.
Nokia
In 1871, the Finnish engineer Fredrik Idestam was running a paper mill near the town of Nokia in southwest Finland. He named his company Nokia Ab. It later fusion with the Finnish Rubber Works and the Finnish Cable Works and transformed into the Nokia Corporation.
Nokia hit success for the first time with its rubber boots. But in 1963, Nokia's electronics division started making radio phones for the military and for emergencies services. By the 1970s, Nokia was the first to make commercial radio phones and car phones.
Because things were going really well, the company decided to sell its rubber and paper divisions and focused only on cell phones. Between 1998 to 2012, Nokia was the number one seller in the cell phones market.
Nintendo
Nintendo Koppai was founded in 1889 by Fusajiro Yamauchi, and it was a playing card company. In 1949, Fusajiro had a stroke and his 22-year-old grandson Hiroshi took over the lead of the company.
In the next 63 years, Hiroshi Yamauchi would be the reason why Nintendo became the most successful gaming company.
Nintendo released its first hit toy, the Ultra Hand, in 1963. The Ultra Hand was an extendable plastic grabber with suction-cup fingers.
Getting a bit of understanding of video games' popularity, Nintendo bought the rights to distribute the Magnavox Odyssey in Japan, which was the first home video console.
But the big break for Yamauchi came in 1980 when the legendary video game designer Shigeru Miyamoto created the first arcade version of "Donkey Kong", who is basically the grandfather of Mario.
The moment the NES console arrived in the U.S., it featured "Super Mario Bros.", which was about to become the best-selling video game franchise for the next 30 years.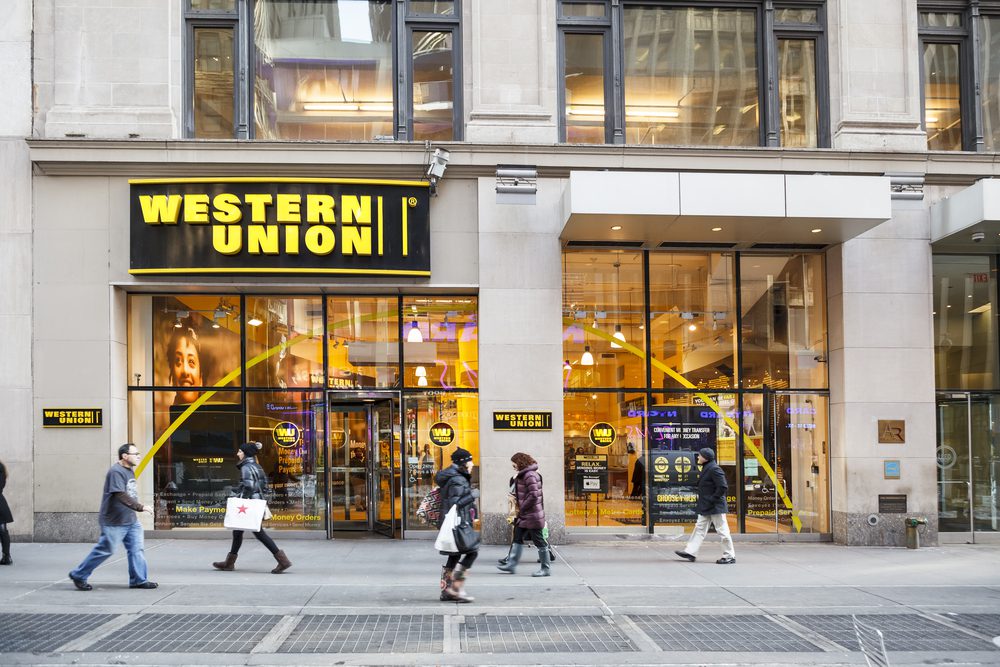 Western Union
The world's long-distance communication was introduced by Samuel Morse in 1844. Back then, entrepreneurs hurried to capitalize on this new technology, creating miles of telegraph lines to connect all the American cities.
One of these telegraph companies was the New York and Mississippi Valley Printing Telegraph Company. The company later merged with its competitors and merged into Western Union. In 1929, Western Union was really successful, sending over 200 million telegrams.
Unfortunately (or not), the business had no future with the occurrence of cheaper long-distance phone service and the Internet. Luckily for them, Western Union quickly reinvented itself into a wire money transfer business.
Today, the company is the world's largest money transfer service.
National Geographic
The National Geographic Society started as a magazine in 1888. They printed the first extraordinary color photographs of distant corners of the world, wild animals and exotic cultures in 1914. It became wildly (wink) famous as a magazine and it was easily spotted in various domestic establishments.
Unluckily, their reputation went downhill because of the young readers who saw it as a magazine for their grandparents.
But National Geographic Society CEO John Fahey quickly turn things in their favor, by reinventing his brand through all media platforms.
He launched The National Geographic Channel in 2001. The channel displayed not only sober and serious documentaries but started as well to expand toward an interesting mix of reality series.
American Express
American Express started in the same prosperous period as Western Union. With gold being discovered in 1848 in California, lots of pioneer settlers went West and relied on express riders (the Pony Express) to send and receive packages and currency from the East.
American Express started its business as a delivery service for valuable goods in 1850. Just as Western Union, American Express always had the resources to reinvent itself.
Their best customers back then were banks, which used American Express'services to transport stock certificates, notes and currency between remote branches.
In the 1950s, they introduced a charge card that offered customers a new and innovative way to pay. They charged $6 per year for membership (with $1 more than its competitors) to establish the notion of a prestige card.
Apple
In the case of Apple, the idea of reinvention comes in another form. The well-known CEO Steve Jobs had no contribution to the machines that made Apple a famous company, but he and his team improved it.
He stole the spotlight off its competitors the moment he brought its own models with a different style and design that enchanted everybody.
Apple's best and noticeable move was to move the attention from computers to handheld devices. The famous iPod and iPhone might not have been the first on the market, but they remained on the audience's memory because of their lightweight design and their powerful processors and batteries.
Netflix
Back in the 1998s, Netflix was a company that launched the first DVD rental and sales sites on the market. One year later, they expanded their business to subscription services. These services allow movie buffs to rent an unlimited number of DVDs for a small cost and receive them via e-mail.
In 2007, the company developed and moved its focus on online streaming services. People from all around the globe were now able to watch their favorite movies and shows.
At first, the company received some bad reviews from its customers, due to the high price of their subscriptions, but it didn't last for long. Whereat the beginning of 2008, Netflix stocks were trading at $3.55, by the beginning of 2021, the stocks' value was closed at $579.84.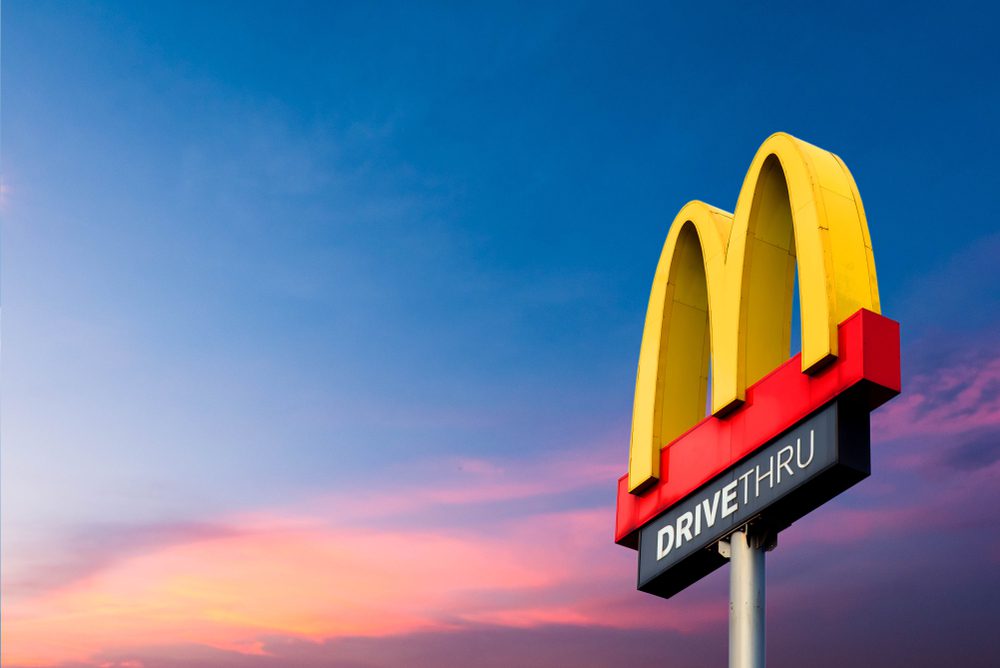 McDonald's
In 2001, McDonald's reputation had to suffer deeply when the book "Fast Food Nation: The Dark Side of the All-American Meal" came out. The book's intention was to raise awareness to the readers about the consequences of the "all-American meal" and how it affects our health.
After that, the Wall Street Journal reported in 2003 that the restaurant posted its first quarterly loss in 38 years.
In the years that followed after the release of the book, McDonald's changed its menu to a more diverse approach. It offered much more healthy options, such as salads, milk and fruits, and displayed on the menu the nutritional information about the food.
In the third quarter of 2020, McDonald's earned $5.4 billion in revenue.
If you enjoyed reading this article, we also recommend you: