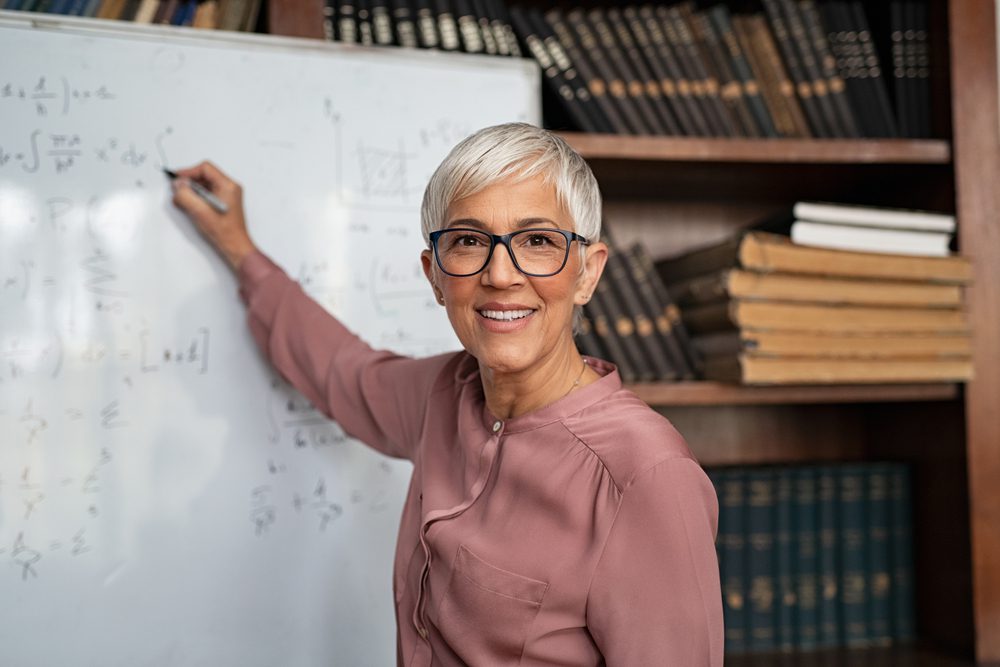 You've reached retirement age. You're looking at your bucket list. You're reviewing all the plans that you've made, your budget, and your savings so far… but something, somewhere, doesn't add up or make sense.
Some retirees may find that their savings aren't quite enough. Others find themselves in great health and miss having a job to go back to every day or every once in a while. Despite the idyllic vision of retirement we all have, plans may change- sometimes sooner rather than later.
That's why we thought it was important to list off 10 amazing jobs for seniors who want to reenter the workforce! Thankfully, in today's economy, it's easier than ever to find a job that is flexible, whether you're looking to freelance, find a part-time gig or just do seasonal work!
To find out more about these 10 great jobs, click through and let us know if any of them sound interesting for your retirement!
Consultant/Freelance
If you want to earn extra money on your own schedule, without relying on a manager to tell you when and what to do, then freelancing is the way to go- that and consulting work.
If you've worked in an industry for years and gathered a treasure trove of experience and connections, then staring up shouldn't be too difficult. But there are a ton of things you can do even with minimal experience, so don't worry.
Driver
If you have a driver's license and know your way around town, then driving is a super-easy job you can tackle as a retiree. The best part about it is that it's more versatile than it sounds. Add to that a flexible schedule, and you've got yourself a gig that will keep bringing in some cash with very little effort.
Companies like Amazon, Lyft, and Uber are always looking for new drivers in certain areas, but you could also drive transport vans, school buses, and even limos if you'd rather get on a payroll.
The best part is that drivers are paid really well doing hourly work!
Hotel Concierge
Alternatively, if you do know your way around town but don't want to or can't drive, then working as a hotel concierge may be the retirement dream job for you.
From this position, you can help guests plan their vacation perfectly by guiding them to the best restaurants, events, tours, and activities in your area.
While the hours are flexible, the only downside is that you may have to work weekends.
Event Staff
Working as an event staff will not only bring you some extra cash but also some great perks depending on where exactly you'll work. You can help out at various concert venues, theaters, or performing arts centers and gain free or discounted tickets to certain events- and that's on top of watching shows or listening to great live music as you work.
But if you're not interested in the arts you could still find some work at conferences, seminars, or professional association meetings.
This is also a great way to continue networking even as you retire- something we're never too old to do!
Caretaker/House Sitter
Caretaking and house sitting are two jobs you and your spouse can work together in order to earn a little bit of extra income. There are plenty of short and long term opportunities, and you can even use this job as a way to travel the world, especially if you have a limited budget.
A few Google or Bing searches will show you plenty of caretaking or house sitting opportunities in larger areas. It's also a good way to meet new people, not just visit new areas, and the work isn't all that demanding.
Pet Sitter
Are you an animal lover? Then pet sitting may be the dream job for you during retirement. Best of all, there are a variety of ways to do it, from starting your own business around the neighborhood and expanding, to working for a company that provides animal care all around your city.
On top of pet sitting, you can also be a dog walker. With Rover, it's now easier than ever to get connected with people that need a little extra help with their furry friends.
You can also volunteer at an animal shelter, especially if you have enough funds for your retirement but need something else to fill your days now that you're no longer working. Plus, a lot of animal shelters need a lot of help, so you'll be doing your community a huge favor while getting to meet a lot of lovely animals in need of love and attention.
Retail
Since there are always jobs available in retail, you'll have a very easy time looking for work. Not looking for commitment? Don't worry, you can look for a holiday season retail job. These and long-term commitments offer a variety of perks too such as discounts to employees.
But if that's not up your alley you could also try looking for package delivery services openings at either FedEx or UPS.
Substitute Teacher or Aide
If you've always wanted to work with children then taking up the job of either an aide or a substitute teacher may be great for you! Luckily, many school districts don't require you to have a degree in education in order to work.
Your schedule could be very light and flexible, too! Based on your availability, in most cases, you can accept a variety of assignments.
But if teaching is not your dream retirement job, don't worry. There are plenty of job options left such as administrative jobs, bus drivers and monitors, and food service cafeteria positions.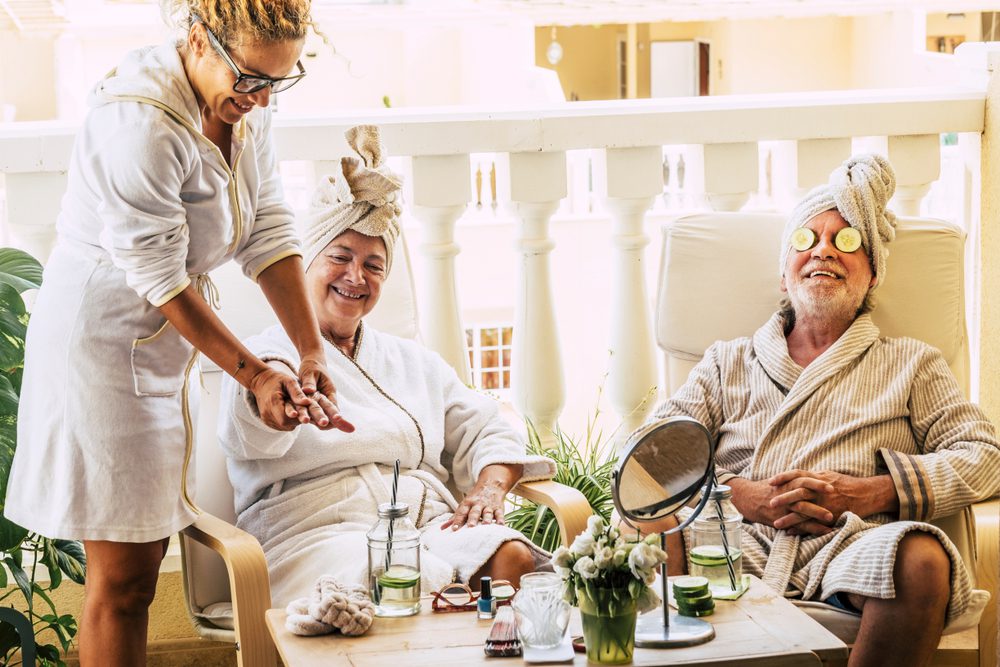 Work at a Resort
If there's a resort nearby where you live, either near the beach or the mountains, consider working there, especially if you want to escape the 9 to 5 office routine. Most resorts are open all year round, though they do tend to get crowded as the season starts.
Working at a resort is a great pick because you can find both full and part-time job opportunities and there is no shortage of jobs you can take on, especially if you're looking to do something new and completely different from the career path you've had for most of your life!
So, which one of these jobs sounds like the perfect fit for you? Do you plan on working during retirement? Let us know what you plan on doing by commenting down below.
Tax Preparer
Looking for a job on an annual basis? Luckily, you don't need to be an accountant to be a tax preparer, so this might be a great fit. Check out H&R Block, a company that is looking for seasonal tax and administrative workers every year for more than 12,000 offices across the U.S.
Of course, you may need to take a tax preparation course. H&R Block gives you this opportunity for a fee, but it'll be just what you need to get you started and, hey, it's never too late to learn something new!
If you don't think H&R Block is the right fit for you, don't worry, there are other similar companies that offer the same job opportunities, all you have to do is look for them!
You might also: