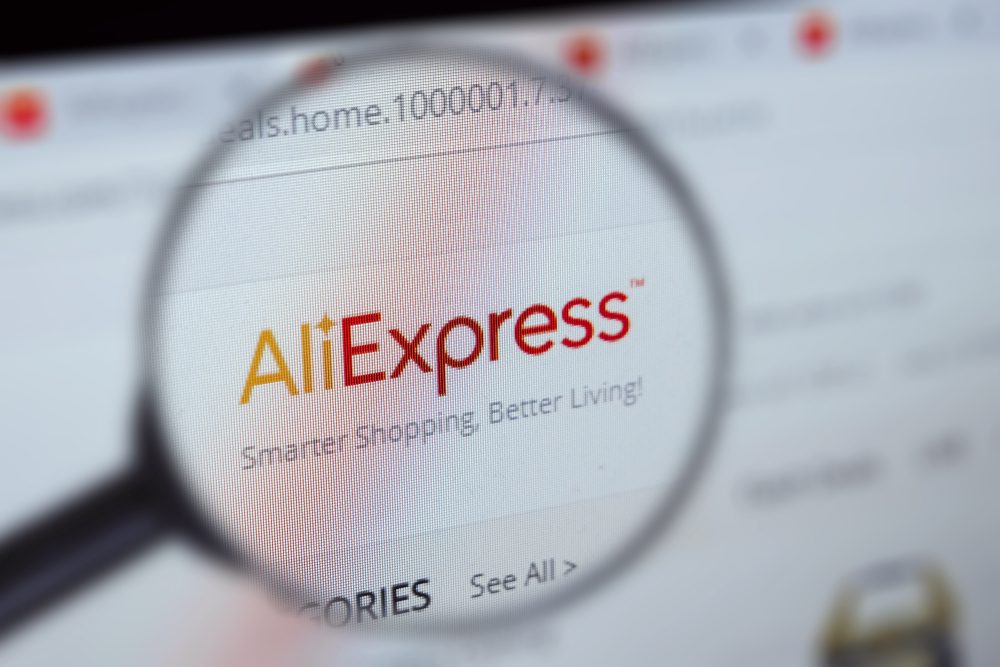 Looking back over the past year, how much time and money have you spent online shopping? Probably more than before, and that's a given. The coronavirus has definitely accelerated our online shopping habits, with websites like Amazon becoming our go-to online retailer destinations.
But while Amazon is a great place to get the things you love and need quickly, we mustn't forget that there are other options out there that can help make online shopping a lot more affordable.
AliExpress is a great place for many people in the U.S. who want to eliminate the middle man and purchase their desired items directly from Chinese manufacturers. But is it really a great place for shopping?
Let's look at everything you need to know about AliExpress before placing any orders!
What Is AliExpress?
Run by Alibaba, this enormous e-commerce website was founded in 1999 in China in order to help small businesses sell their goods over the internet. 80% of their customers are Chinese but the website was actually meant for customers outside of China.
It's one of the most successful online retailers, so much so that in 2020, its gross market value hit a jaw-dropping $1 trillion. According to Pymnts, it has more than 960 million active customers worldwide. There has to be a reason for this massive success, right?
Of course there is! That's why we encourage you to check the website out if you haven't already, but read on to find out what you can expect!
How Does AliExpress Work?
To better understand how AliExpress worlds, think about combining eBay and Amazon.
Similarly to eBay, AliExpress connects buyers and sellers. But unlike eBay, and more similarly to Amazon, you won't find any bidding wars on here. Prices are firm, though you can find various discounts and you can use a plethora of coupons.
So if you've ever wanted a place to shop that is the best of both worlds, try it out!
What Does AliExpress Sell?
Don't ask yourself what AliExpress sells or you'd be here all day. To put it simply, you'll find anything you could possibly want on this website. Want to buy a book? A movie? What about groceries and household essentials? If you feel like upgrading your wardrobe then they also have a massive collection of both women's and men's wear items.
Other incredibly popular sections include pet products, electronics, home goods, jewelry, accessories, and craft supplies.
A true challenge would be finding something that AliExpress doesn't actually sell. There's a chance that you could find anything you need here so you won't have to rely on more expensive online retailers.
Are Those Low Prices for Real?
Wait a minute… $50 robotic vacuums? $10 sweaters, $4 yoga mats and $2 charging cables. This can't be real, can it?
Actually, it's not a scam. The reason why the prices are so low is that you don't have to pay for an intermediary. When you purchase goods directly from the manufacturer without using a middle man, you avoid various markups. The company that produces the goods can afford to sell them for less than they normally would, which is why you're getting a fantastic deal.
In terms of shipping, sometimes this is even included in the price. Not always, though, so you have to be careful when you select an item.
Check whether or not shipping is included before ordering!
Are the Items Good Quality?
When it comes to online shopping from ANY website, the issue of quality comes up very often. eBay and Amazon have the same problem because they also sell no-name products too.
You might think that the quality on AliExpress is much lower because of the low prices. But that isn't always the case.
You have to consider every item separately. Read the reviews carefully and check out a seller's history. You can do so by clicking on the feedback tab. This, in addition to the reviews, should give you a pretty good idea if they're to be trusted or not.
How Do You Pick a Trustworthy Seller?
Finding a trustworthy seller can be difficult, but the same goes for Amazon and eBay as well as other online retailers.
Like we outlined earlier, check reviews before committing to any purchase. If buyers are satisfied, they'll let you know. But they can also let you know if there have been issues with certain products and if the seller responded to those issues positively and in a timely manner.
Always check how many times a product has been sold, too. The higher the number, the better as it can determine whether or not that item is as advertised.
What Policies Are In Place to Protect Buyers?
AliExpress really goes above and beyond to protect their customers. In some cases, the items you purchase might not be as described or they could arrive incredibly late. Sometimes, they may not arrive at all!
But don't worry. They have a sitewide money-back guarantee. In addition to that, reputable sellers will also offer guarantees for specific products. Look for 'returns extra' and 'guaranteed genuine' as these tabs are the most important ones.
OK, but what do these actually mean? Well, with the help of these tags you can get a full refund on items that you don't like for any reason after you receive them or if they are counterfeit.
How Can Buyers Avoid Counterfeit Items?
Speaking of counterfeits, can you avoid them? Are there many on AliExpress? Sadly, there are some counterfeit items on the website. But don't think Amazon doesn't actually have this problem. In fact, Nike had to pull out of a deal with Amazon after the online retailer failed to address their Nike counterfeit issue in a way that pleased the sporting goods retailer.
But back to AliExpless!
When it comes to counterfeits you have to let common sense dictate. If an item is too good to be true, such as a $10 HydroFlask compared to the usual $45, then chances are it's not a real deal. Crocs that sell for $10 when you'd normally get a pair for $30 or even $40? Also likely not real.
It's best not to try and score an amazing deal on name-brands on AliExpress.
How Long Does It Take to Get Items?
There is no such thing as two-day shipping on AliExpress, sorry! If you really want that item you're going to have to wait for it. Standard shipping takes 15 to 45 business days according to the website.
If you want your items to arrive faster then you have to pay extra but you'd still have to wait 15 business days.
If you have a full cart then you should expect all those items to arrive at different intervals. So don't plan on using anything you've just ordered and, most of all, try to be patient.
And How Much Is Shipping?
Standard shipping, which as we said takes 15 to 45 business days, is free. But let's say you're prepared to pay a small fee in order to get them faster. Uh… sorry to burst your bubble, but there's really no such thing as a 'small shipping fee' on AliExpress.
In some cases, you may actually pay 100 times more for shipping than you would for the item you've purchased. Not a good deal, in our opinion.
We found a pair of leggings that would normally deliver in 6 weeks. We'd have to pay $25 for premium shipping and a whopping $77 for shipping within a week with FedEx or UPS.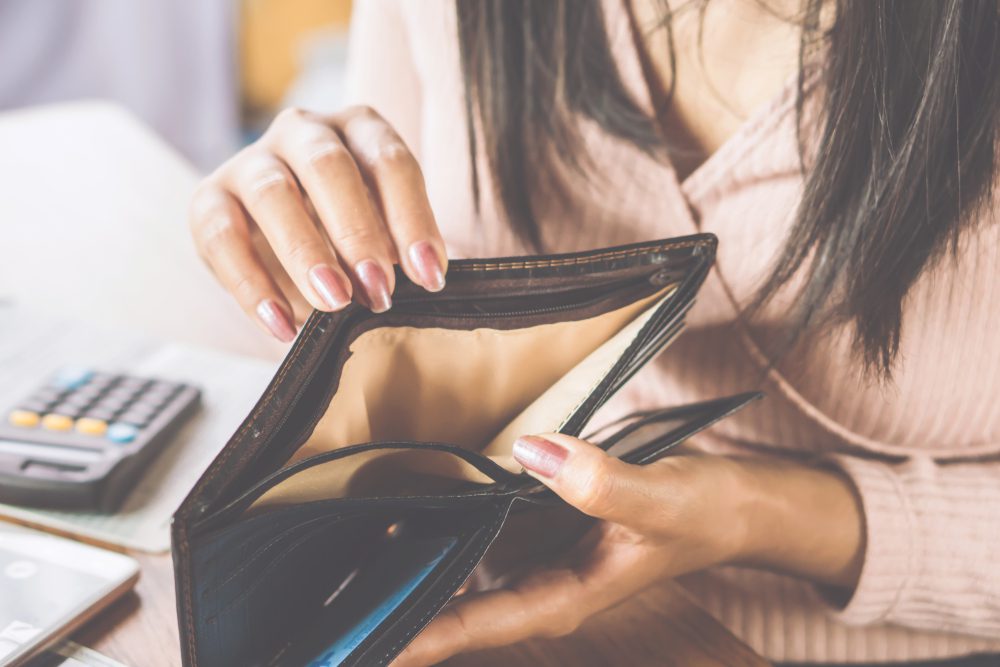 What About Taxes and Duty?
Depending on where you live, you'll be required to pay sales taxes on purchases from AliExpress. This is the case for the majority of U.S. states.
Do you still have to pay duties? We can't offer a blanket statement. In some cases, yes. In some cases, no. What we can say is that you DO need to pay duties on purchases over $800. Back in 2016, this number was at $200, so at least now you have a little more wiggle room to avoid paying extra.
So when you're ready to order, make sure you know exactly how much you're paying and don't go over whatever budget you've established prior to your online shopping spree.
What Kinds of Items Should You Avoid?
There are some items that even seasons AliExpress shoppers won't purchase. A good guideline would be to avoid higher-priced items.
Since regulations for these items may be different than what we're used to stateside, it's best to simply not buy them in order to avoid the financial loss, disappointment and to save yourself potential harm.
For example, we wouldn't recommend buying car seats or cosmetics, which have been known to sometimes contain dangerous levels of lead.
Stick to smaller purchases. You'd be at a much lower financial risk with these items, even if they're not what you expected and you aren't thrilled with them once they arrive.
What About Scams?
It's normal to be worried about scams. Remember, when Amazon and eBay first started out, people were naturally apprehensive. The same can be said about AliExpress, especially since it's becoming more and more popular with American buyers.
Here's a red flag: if a seller wants you to pay through their account instead of through AliExpress, this is a potential scam, so walk away from that purchase. Better safe than sorry.
This is because ALiExpress will not reimburse you for this purchase. But, overall, they have pretty good protections and guarantees in place to help you avoid any scammers.
Is There Any Way to Save More?
Even if the items you want to buy are priced extremely low, you can still get discounts if you play your cards right.
First of all, AliExpress offers coupons too, even though you can't typically use only one per order. But if you're on a shopping spree, you could stack these coupons for multiple stores in individual orders.
Then there are the cashback opportunities you can snag through browser plug-ins such as Coupon Cabin's Sidekick. Sometimes, they offer as much as 3.7% cashback- which may not seem like much, but it's a lot higher than what other plugins offer.
Link your email to Fetch Rewards, which gives you points for your AliExpress purchases. Collect enough points and you can get free gift cards for Target or Walmart, for example.
Just make sure you use all these opportunities to save as much money as possible when shopping on AliExpress.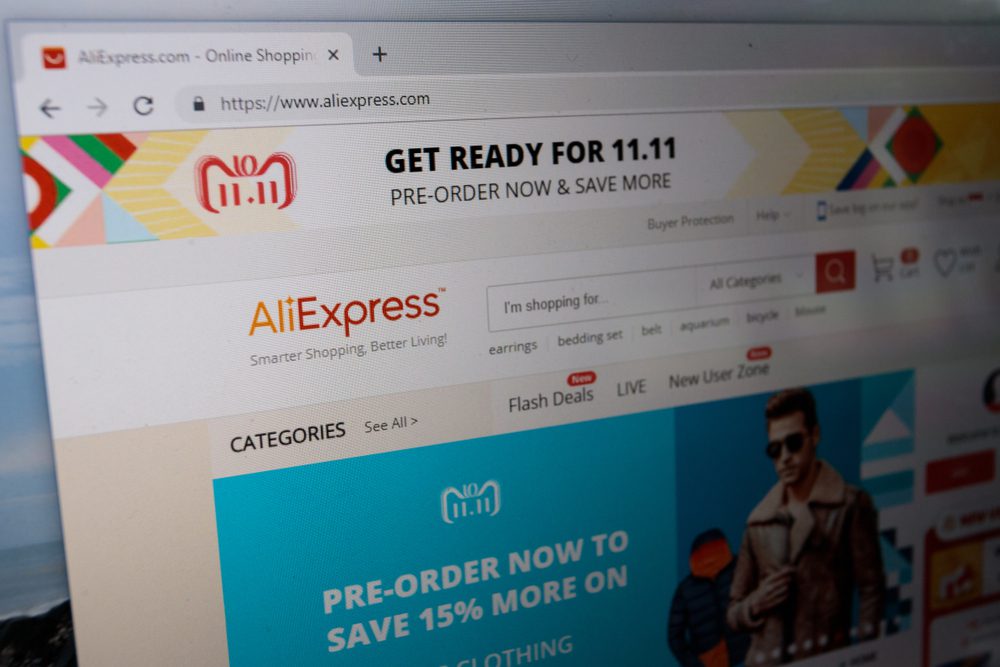 What Else Do I Need to Know?
Be patient with the search bar! Sometimes when you look an item up, no matter how precise you are, you might end up with a few odd items on your page. You might be looking at totally unfamiliar stuff, such as oddly misplaced adult-only items- yikes!
If you think about AliExpress as more of a flea market, you'll find it much easier to navigate!
So, have we answered all your AliExpress questions?
Have you ever ordered anything from this website? Let us know about your experience in the comments down below and let our other readers know what they should look out for!
Read also: