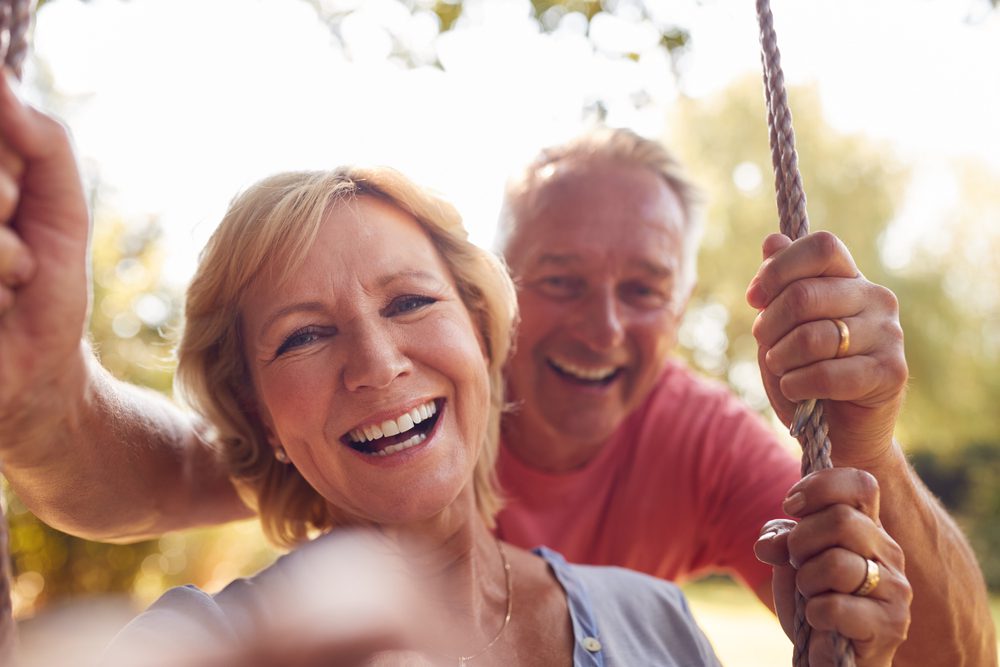 The FIRE movement is gaining more and more traction amongst American households. That's the "Financial Independence Retire Early" movement, for the uninitiated few. More and more people are trying to find ways to retire early, even though less than 1% of workers retire before 50. Still, we could see a substantial change in trends in the near future!
COVID-19 has also pushed a lot of seniors into early retirement, so perhaps it's time to talk about how to make those savings last.
After all, the less you work the less money you'll have in the bank, and stretching your budget for decades is a daunting task that you'll need to master. There are a great number of things you have to consider such as medical costs, the cost of living, and how to budget for your favorite activities without breaking the bank.
A good place to start is to reconsider where you're going to spend your retirement. Depending on where you live, you could slash your costs by thousands of dollars. That's why today we've decided to cover 10 of the most affordable cities for an early retirement.
In order to offer you the best picks in the U.S. we've considered housing costs, income taxes, health insurance costs, crime rates, the cost of living, the unemployment rate, and medical facilities!
Click NEXT to find out where you could move to for the best golden years!
1. Gilbert, AZ
Welcome to Gilbert, Arizona, once known as the "Hay Shipping Capital of the World"! This once agriculturally focused town has been evolving exponentially over the past couple of decades, now becoming one of the best places for people who want to retire early.
It's a diverse place to settle down with a pretty active arts and crafts scene.
Here, the unemployment rate sits at 6.3%, which is not a great metric, but you also have to look at the bigger picture. Housing costs here are pretty low. As a percentage of income, they sit at 18.75%.
In terms of crime rates, there are only 97 incidents per 100,000 residents and in terms of property crime rate, there are only 1.203 incidents per 100,000 residents!
2. Chandler, AZ
Another city in Arizona, Chandler, is just as great if not better than our previous listing! Chandler has the seventh-lowest housing cost on our list, representing only 19.87% of income.
They also have the 10th lowest overall effective property tax rate, witting at 0.55%. The crime rate here is also low with only 228 incidents per 100,000 residents. According to a study of 100 potential cities for early retirees, Chandler has the eight-lowest crime rate.
If you're looking for entertainment in Chandler, check out the Community Services Department, which provides both residents and visitors with fitness, recreation, artistic and educational, cultural opportunities as well as programs, programs and special events.
3. Scottsdale, AZ
Out of the study which looked at 100 cities in the U.S., Scottsdale, Arizona has the sixth-lowest effective property tax rate, sitting at just 0.51%. In terms of housing costs as a percentage of income, it also finished 13th at just 20.54%.
Depending on your income and the sort of home you're looking for, moving here shouldn't be that big of a headache!
However, you might want to look out for the slightly higher sales tax, which sits at 8.05% in Scottsdale. So, you'll be saving on housing but everyday purchases may be on the slightly more expensive side of things.
One thing's for sure, you will never get bored here! The city has a rich Western history and a plethora of museums, art exhibits, cultural events, and studios open to the public all year round! Are you a fan of fashion? Then the annual Scottsdale Fashion Week is perfect for you. The Barrett-Jackson Auto Show is also sublime for all auto lovers!
And trust us, we've only just scratched the surface!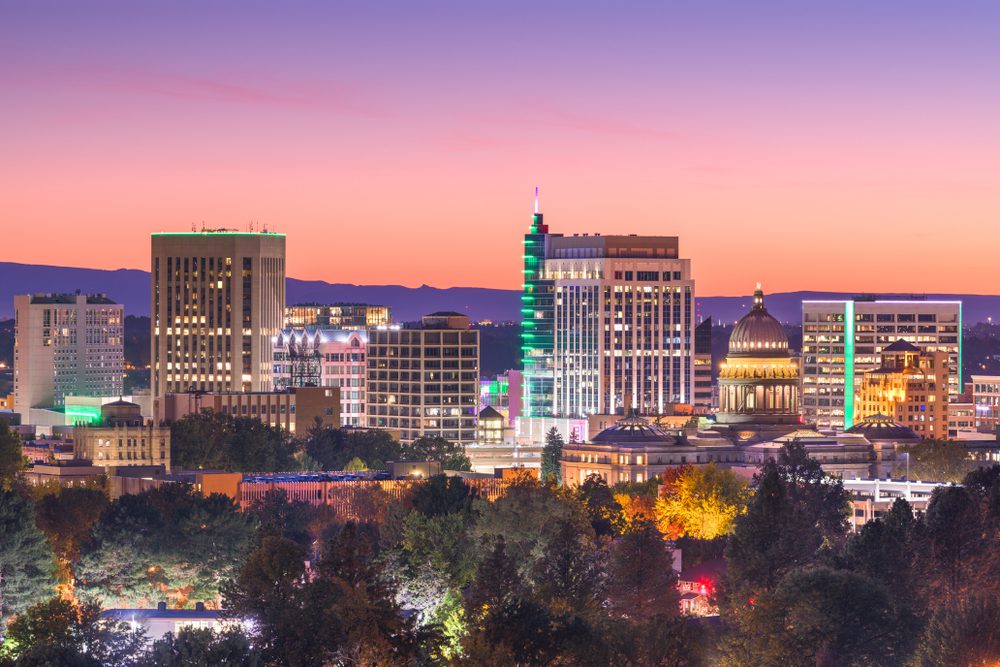 4. Boise, ID
With a sales tax rate of just 6%, you won't have much trouble finding an affordable house in Boise, Idaho. This city is ranked as the seventh-lowest in the study!
On the other hand, the city also has a pretty high-income tax. For retirees with a $50,000 income, the burden is estimated to sit at 21.04%. Also of note is the fact that the unemployment rate here is at 5.9% while in terms of crime rate, there are 1,579 incidents per 100,000 residents.
But, as the capital and most populous city in Idaho, you can bet that there's something here for everyone. It's a regional hub for jazz, theater, and indie music as well as the perfect place to settle down for sports lovers!
Furthermore, the Boise City Department of Arts and History has been promoting the arts, culture, and history of the city since 2008!
5. Lexington, KY
We'll come right out and say it now. Lexington, Kentucky, did not score as well as we had hoped in terms of income tax. If your income will be $50,000 then you can expect a burden of 23.86%, meaning that this city ranked the third-highest in the study.
Here, housing costs represent just 20.38% of income, while the sales tax sits at 6%. So you could save more in these areas, at least.
Being the second-largest city in the state, it's also vibrant and diverse. You'll be able to spend a lot of time outdoors, as there are over 100 parks here for you to choose from in order to stay active, whether you like hiking, biking, camping, or everything in between.
Best of all for dog lovers, here you'll find five dog parks while golf lovers will be delighted to pick from five different public golf courses!
6. Plano, TX
If you're a retiree in Plano with an income of $50,000, you can expect your tax burden to sit at 16.33%. In the study, Plano was found to have the lowest effective tax rate! On top of that, housing here is also affordable. As a percentage of income, you can expect to pay around 20.02%.
Per 100,000 residents, studies have shown that there are only 148 violent crime incidents and 1,683 property crime incidents, so the city ranked in the top 10 for both these categories.
The average effective property tax rate here is 1.71%.
So, what is there to do in Plano, a city named after the flat plains on top of which it resides? You can visit one of two main open space preserves, Oak Point Park and Nature Preserve and Arbor Hills Nature Preserve.
There are also five recreation centers Tom Muehlenbeck Recreation Center, Carpenter Park Recreation Center, Oak Point Recreation Center (these three have indoor pools!), Liberty Recreation Center, and Douglass Community Center.
7. Colorado Springs, CO
With an average effective property tax of just 0.43% and an unemployment rate of 5.9% as of September 2020, Colorado Springs, Colorado, sounds like a pretty good place for early retirement.
Here you'll find relatively low housing costs and average annual costs of a silver health insurance plan for 60-year-olds, meaning that Colorado Springs is within the top 30 of all cities in the study based on these metrics. As for sales tax, expect 8.25%.
It's a very popular tourist destination, so you may also want to book a few trips to see if you enjoy the city. Check out everything it has to offer from the Rocky Mountains to the 55 attractions peppered around including museums, a zoo, fine arts centers, and parks!
Also, the Colorado Springs Labor Day Liftoff is a must-see, a hot air balloon festival that takes place over Labor Day weekend!
8. Henderson, NV
In Henderson, Nevada, you can expect the lowest effective income tax rate for seniors with an income of $50,000 at 16.33%! Housing costs represent just 20.36% of income, meaning that this city is pretty affordable overall. Oh, and we should also mention the average effective property tax rate which sits at 0.57%!
Henderson is situated just 16 miles southeast of downtown Las Vegas. A quick car ride can put you right in the middle of the bustling city if you'd like to try out your fortune- just don't play away all your savings!
But don't worry, you don't actually have to travel far for entertainment, as Hendeston boasts a good collection of movie theaters, restaurants, concert venues, and casino resorts too! This city also has long-standing support for the arts and cultural programs with events such as "Shakespeare in the Park"!
9. Fort Wayne, IN
You don't have to worry about a high cost of living if you plan on moving to Fort Wayne. It comes to about $18,904, the third-lowest in the study! If you're planning on buying a house, you should know that here housing costs make up just 18.92% of income.
The downside? Taxes are pretty high in Fort Wayne. If you're making $50,000 as a retiree, your tax burden will sit at around 20.82%.
Plenty of seniors are worried about staying in contact with their families. Fear not, as if you have grandchildren, we're sure they will pester their parents for a visit so you could take them to the nation's foremost zoo, the Fort Wayne Children Zoo.
In love with American art? Then you can visit the Fort Wayne Museum of Art. The History Center is also a great place for history buffs. The Grand Wayne Convention Center is the place to be for choir productions and dances- see, there are plenty of things that adults can enjoy as well!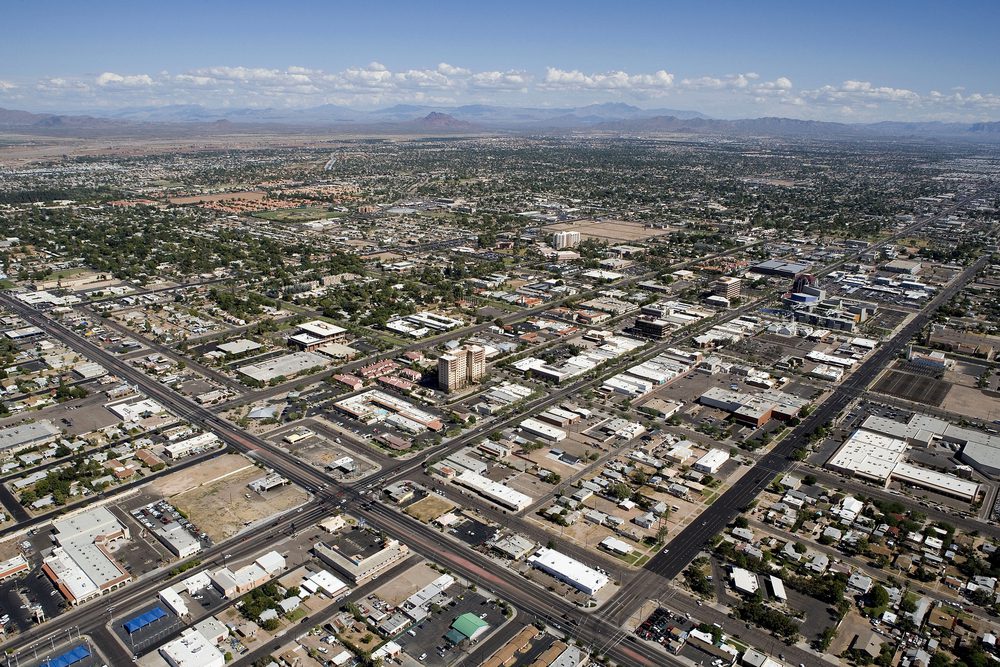 10. Mesa, AZ
Arizona is back on the list! This time we're going to take a closer look at Mesa, which has an average effective property tax rate of 0.52%! It also has relatively low crime rankings, so it's a pretty safe place to live. Property crime incidents numbered at 1.869 per 100,000 residents while violent crime incidents reach 377 per 100,000 residents.
Are you a bookworm? Then you should know there are four public libraries in Mesa! Also, make sure to visit the Mesa Contemporary Arts Museum, the Commemorative Air Force Arizona Wing Aircraft Museum as well as the i.d.e.a. Museum!
The Golfland Sunsplash is yet another great place to take your grandchildren when they're in town for a visit!
But we do need to point out one downside, which is the fairly high sales tax which sits at 8.30%!
But of course, all of these cities have a lot more to offer. We wish we could include everything on our list, but perhaps it's better for you to check them out for yourself during shorter trips in order to get a feel of what all these beautiful cities have to offer for retirees!
Read also: