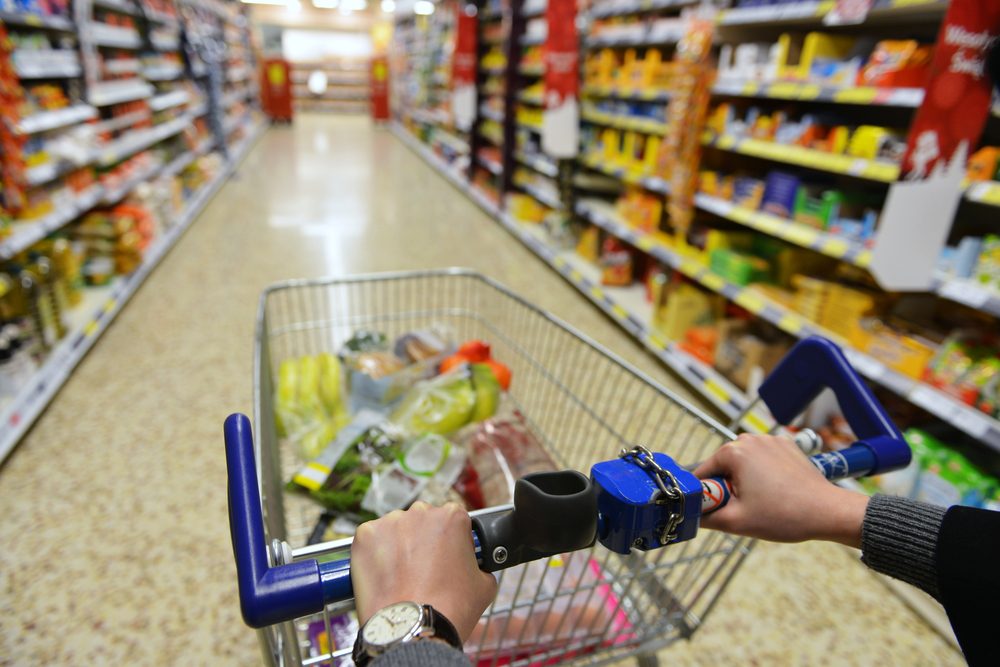 Ah, Walmart, the one-stop-shop for your everyday needs! Few supermarkets have left such an impression on the American people. Today, many households say they don't need to shop around since one trip to Walmart usually covers everything.
Need to go grocery shopping, fill your prescription, purchase a new outfit, buy tires, and have an eye exam? You can reliably do all of that and more at Walmart!
But that's not enough, not for people who consider themselves supersavers. Just because Walmart is convenient doesn't mean you shouldn't make your shopping trip even cheaper. And there are ways to do that, though a vast majority of them aren't advertised.
Here are 29 "secrets" that Walmart employees have shared that regular customers may not be aware of. In order to make the best out of your shopping trip, read on and take notes!
1. There's a Method to the Markdown System Madness
If you want to save more on your next shopping trip then you have to pay close attention to the prices of various items. That's because Walmart has a markdown system in place that will help you gauge whether you should buy a certain product right then and there or wait in order to snag it for much cheaper. It's best that you do this with items that you don't need immediately and can pick up on later shopping trips!
So, the secret is that if an item's price ends with a 7, that's the original price. For example, something will cost $49.97, so you should wait a little while before purchasing it. The first markdown will be signaled by the number 5, as in $39.95, which is a good deal but you could do better!
Finally, if the item's price now ends with 1 or 0 then you know that's the last markdown Walmart will apply- for example, if it costs $29.91. Now you can snag it off the shelves and pat yourself on the back for saving a few bucks!
2. Always Compare In-store and Online Prices
Unless you live in Alaska or Hawaii, make sure to check online prices for your desired items before you leave the store. That's because Walmart is committed to price matching, though there are some limitations and restrictions.
For example, you can only price match one item per day, but only if you find it in stock on one of their competitor's websites as listed on Walmart's help page. Furthermore, the items must be identical in size, model, quantity, brand, and color.
Oh, by the way! That restriction about one item per customer per day? Well, it doesn't apply for those who live in New Mexico, so make sure to check a bunch of pricier items during your shopping trip!
3. Don't Sleep on Day-old Bakery Items
Walmart knows that unless they offer discounts on day-old bakery items, few customers would ever reach for them. And why would we since there are a ton of fresh ones to pick from?
Truth it, there's no difference in taste or texture, so if you're buying day-old baked goods then all you should expect is a drop in price. Why not take advantage of that? When you can pay as little as a dollar, we think this is an incredibly nifty tip to keep in mind the next time you go grocery shopping.
And here's a bonus tip! For French toast, it's recommended that we use older bread anyway, so this is perfect if you've been wanting to make some delicious breakfast goodies for your family!
4. Find Sites That Offer Free, Printable Coupons
Don't ever leave the house without a bunch of free, printable coupons. We know that a lot of people think couponing might be time-consuming. We also know a lot of households would prefer to pay a little bit extra instead of going out of their way to look for coupons.
But nowadays it's easier than ever to find good deals. Websites like Pampers, Tablespoon, Pillsbury, and Betty Crocker are super easy to navigate and have a bunch of coupons ready just for you. They're free, all you have to do is snag them and then go shopping. Just don't forget about them when you hit the cash register!
5. Sign up for Ibotta to Receive Cash Back on Your Purchases
Make the most out of your shopping trip by using Ibotta, a great app that allows you to scan your receipt once you're done. As a reward, you'll be given cashback to use at the store.
Best of all, you'll get a $20 welcome bonus just for using the app, so download it now and the next time you head on over to Walmart, make sure to keep your receipt!
6. Walmart Gives Away Free Baby Welcome Boxes
Being a parent is tough work, but there are little things that companies do to make it a lot easier and to make sure our children grow up to be happy and healthy.
One such company is Walmart with the help of their free baby boxes. New and old parents alike can sign up on their baby box page, but registrants are eligible for one box only. After your registration, a sample box will be sent to you with items from brands such as Huggies, Dr. Brown's, Dreft, Johnson's, and Enfamil.
Most boxes include bottles, wipes, diapers, pacifiers, and nursing pads. While not a lot, these can surely help parents (or grandparents) in a pinch!
7. You Can Save on Gas Money With a Walmart Gift Card
Need to fill up your tank? You don't have to pay full price if you go to Walmart if you use a Walmart gift card, credit card, or Walmart Mastercard at any Murphy USA gas station.
It's a great idea to have any of these three on hand anyway, but not a lot of people know that savings can extend this far out. In fact, a lot of households believe that only in-store purchases are eligible.
How much money you save may vary. For example, last we checked you could save at least three cents per gallon. It may not sound like much, but why spend the extra money, especially if it adds up?
8. Generic Brands Aren't Always Cheaper in the Long Run
Yeah, generic products are a great alternative when you don't want to pay full price for 'the real stuff'. But that doesn't mean you should stick to them at all times.
They're hardly ever on sale- and if they are, consider yourself lucky! If you see a good deal on a brand you know and love, then snag it while you can and ignore the generic stuff.
9. Be Sure to Download the Walmart App
You can stay on top of your shopping if you download the Walmart app. We first discovered how useful it was during the holiday season when they offer early access to exclusive items.
But that's not all! For everyday shopping, you might find offers that you wouldn't catch in the store normally. You can find great deals in the weekly store advertisement and save even more money than you normally would have just by perusing the endless isles in the brick-and-mortar stores.
10. In-store Pick-ups Result in Deeper Discounts
Do you prefer shopping from the comfort of your own home? You're not alone! Having all your favorite items delivered right to your doorstep is yet another comfort of the modern world.
But ask yourself this. What do you prefer, a short drive to your local Walmart or paying extra for delivery?
If you chose to pick up your items then you'll get further discounts on those labeled "Pickup Discount Eligible". Head on over straight to the service desk to grab your stuff and avoid the crowds!
11. Walmart Will Deliver Groceries Straight to Your Car
What if you want to skip going to the service desk altogether? Again, you can avoid paying for delivery if you just drive on over and use Walmart's brilliant curbside pickup service.
All you have to do is just drive on over and an employee will place your order in the trunk of your car. Keep in mind that this isn't available for all locations though Walmart has promised to roll it out to more than 3,000 stores by the end of this year, according to Business Insider.
12. Anyone Can Get Free Two-day Shipping
Finally, if neither of the options we've listed fits your busy schedule then you can opt for free two-day shipping instead. Yep, that's right! This service is completely free, meaning you don't have to worry about hidden fees or memberships.
Of course, there are some restrictions. You need to check if an item has the "next-day eligible" label on the website first. Adding items that don't have that label will disqualify your order from the next-day free shipping perk. Sadly, marketplace and freight items are not eligible.
Your order has to be at least $35 though. Walmart claims that without this threshold they wouldn't be able to provide this service without paying for a membership.
13. Scout Out Free Items at the Freeosk
Who doesn't love a free sample? While Costco might be the best place to try out a huge variety of things for free, their minuscule sample sizes simply don't compare to Walmart's.
Freebies aren't available at every store, sadly, but you should check if one near you has a Freeosk before you go shopping. There you can delight yourself with Rice Krispies Treats or even Trolli Sour Bites Crawlers, among other favorites.
14. Walmart's Store-brand Items Are Often As Good As the Name-brand Ones
A huge variety of store-brand products are just as good as name-brand products. If the item you want isn't on sale then reach for the store brand instead. According to Consumer Reports, they're worth trying, especially when it comes to Walmart's Great Value paper towels and toilet paper.
What about food? In-store products reportedly taste the same as their name-brand counterparts. You should at least give them a shot and look for alternatives that fit your tastes and needs. When the brand items aren't on sale, you'll know exactly what you should reach for the next time you're on shopping instead.
15. And Great Value Brand Offers Cheaper Gluten-free Options, Too
It's a real shame that, for the most part, those with Celiac disease or gluten intolerance have to pay extra for their dietary requirements. Gluten-free items are typically far more expensive, making it near impossible to budget your meals.
Thankfully, it seems that the smart people behind Walmart's marketing decisions know exactly how to help out their loyal customers by offering cheaper alternatives of gluten-free foods. Yep, they're not just inexpensive, you can actually save dollars if you pick their Great Value products.