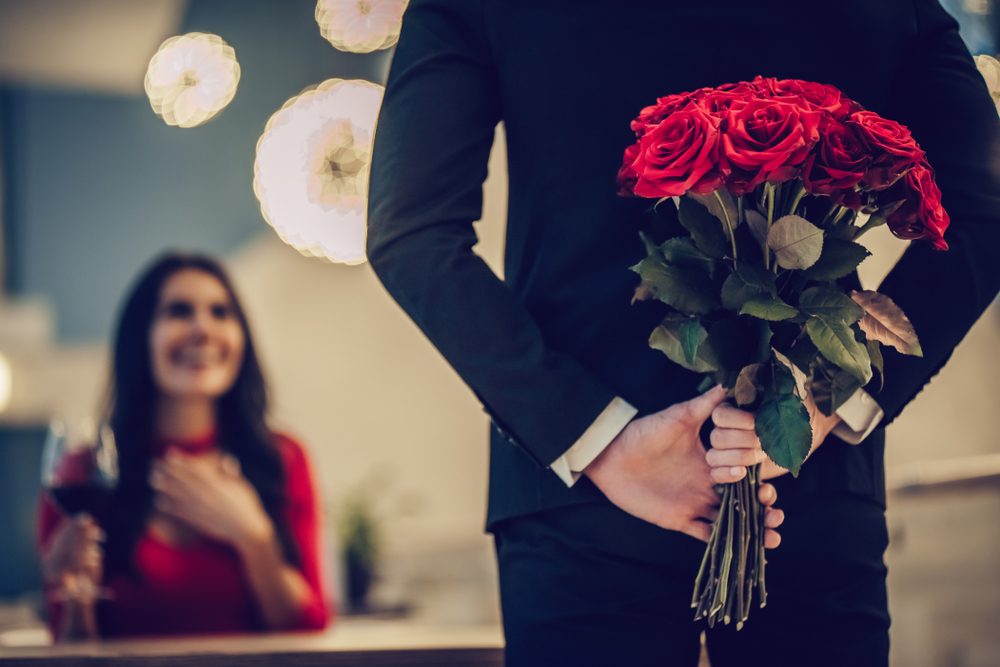 The Holidays have barely just passed and credit card bills are coming in, so it's understandable if you don't want to pay an arm on a leg for Valentine's day gifts.
Now, that doesn't mean you shouldn't buy something meaningful for your loved one. All it means is that you should look for affordable items that they'll still enjoy- and trust us, there are plenty of good ones out there. We've rounded up 12 items under $50 that are perfect for the people you love or care about the most!
Click NEXT to find out more and let us know which one of these items is your favorite by commenting down below!
Cooper's Bourbon Barrel Cask Coffee
Starting with our number one pick is a gift we think pretty much everyone will appreciate. A good cup of coffee can go a long way, so we've scoured Amazon for the finest just for you and your loved ones. That's why we think you should try out the Cooper's Bourbon Barrel Cask Coffee.
The Colombian single-origin beans have been paired and aged with Kentucky bourbon for a taste like no other. Despite the blend, the coffee doesn't actually contain any alcohol, but it'll definitely help your loved one wake up with a distinctly flavorful taste. And, hey, if you've already brought your Valentine a mug in prior years, This will be a great addition in 2021! For only $30, you'll definitely make their morning routine a special one!
Huggaroo Microwaveable Neck Wrap
A hug can really go a long way, so why not buy your loved one something that will make them feel warm, loved, and taken care of even when you can't personally wrap your arms around them?
The Huggaroo Microwaveable Neck Wrap costs just $35.99 on Amazon and is the perfect, comforting gift for just about anyone. They can either warm it up and wear it after a stressful day of work or toss it in the freezer to be used as an ice pack.
The mix of chamomile, peppermint, lavender, cinnamon, and more also adds a bit of aromatherapy to this wonderful gift, making it well worth every last penny.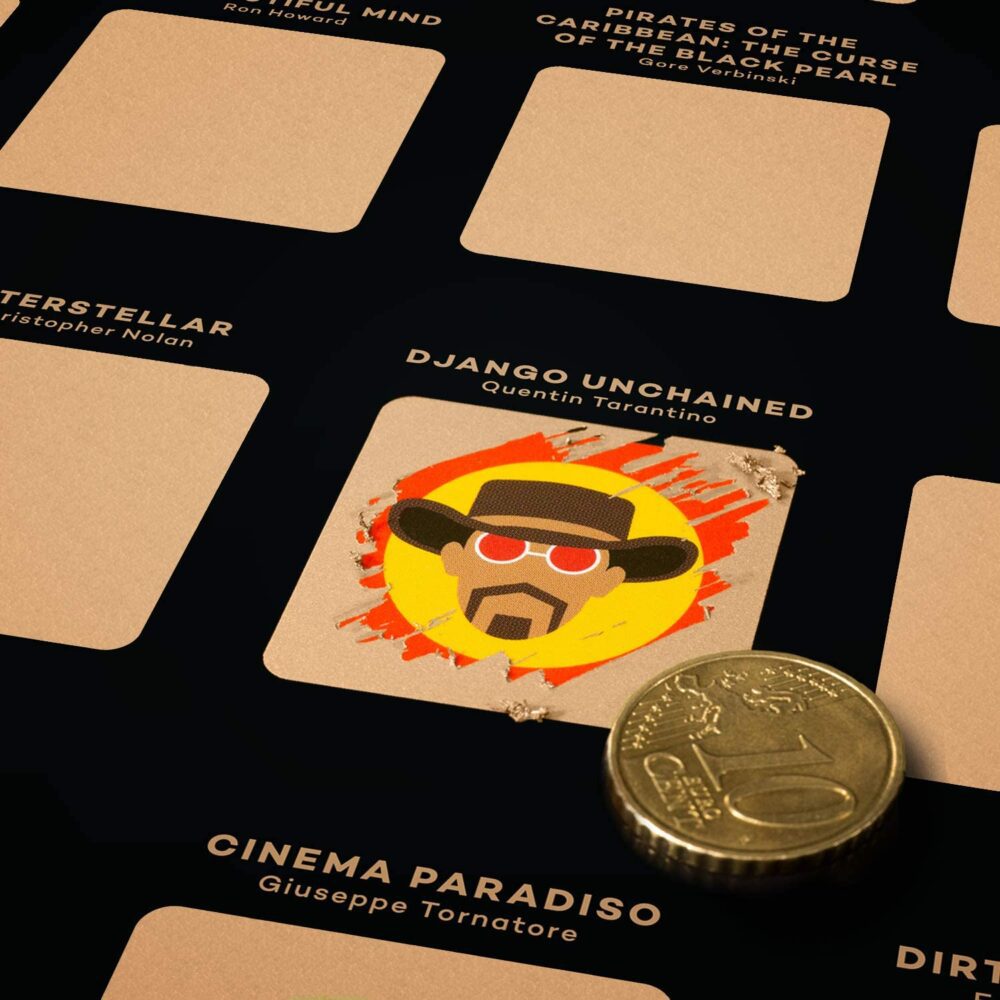 Enno Vatti 100 Movies Scratch Off Poster
If you still haven't gone through the best movies in history during lockdown, now's the perfect chance! This Enno Vatti 100 Movies Scratch Off Poster, which costs just $25.97, hides 100 of the most iconic movies in history under scratch-off spaces. Little by little, you can reveal artwork from every movie.
All you need is a coin, popcorn, and time in order to watch 100 of them- are you ready for this movie marathon?
TableTopics What Would You Do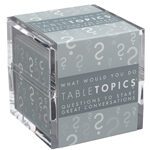 Yet another date-night gift that will help you create wonderful memories, the TableTopics What Would You Do from Amazon that costs just $25.00 is a perfect gift for new and old couples alike.
The set offers you and your loved one a series of questions you can discuss. You and your Valentine will have to dive into different scenarios, from thought-provoking to silly. You can certainly make your date a little more interesting by skipping over dreaded moments of awkward silence by talking about topics that wouldn't normally pop up in everyday conversation.
This fun little game with 135 questions will reveal things about you and your date that you never knew before!
Essential Oils Diffuser Necklace
If your significant other raves about essential oils, then getting them this Essential Oils Diffuser Necklace could be the perfect Valentine surprise.
For just $23.99 or less on Amazon, this necklace comes with 12 interchangeable pads in different colors on which they can add a few drops of their favorite essential oils. Best of all, the kit also comes with four kinds of oils and a healing amulet.
JLab Audio Studio Bluetooth Headphones
Techies will love the JLab Audio Studio Bluetooth Headphones! They're stylish and don't cost an arm and a leg. For just $23.99 from
Amazon, these headphones incorporate everything you'd need. After listening to 30 hours of playback, you can use the onboard microphone for hands-free calls.
We picked these headphones because they're not only affordable, but the plush faux-leather makes using them comfortable and pleasant. In addition to all that, they feature three listening modes, including a bass boost.
Pick your favorite design and order now!
Geekey Multitool
This tiny tool is the perfect addition to a gadget lover's keychain. For just $23.99 from Amazon, the key-shaped stainless steel multitool is just perfect for every need.
It includes a bottle opened, box cutter, bit driver, file, screwdriver, wrench, ruler, and more!
Smiley Handmade Eternity Rose
You've probably brought your partner dozens upon dozens of roses for Valentine's day so far. It's time to switch things up a bit while trying to keep the tradition alive. Get the $24.99 Smiley Handmade Eternity Rose from Amazon and surprise her like never before.
This gift is no ordinary artificial flower. In fact, it's a real, vacuum-sealed rose that will retain its shape, color, and overall beauty for many, many years. There's no better way to say 'I love you' than with an eternal flower!
Ticket Stub Diary
Doe your partner never miss a chance to go to a sporting event or concert? Then make sure they never let their memories fade with this neat Ticket Stub Diary. For just $14.95 on Amazon, they can organize all their tickets in one place and look back at them to go down memory lanes.
As an added bonus, maybe this will help you go out on even more dates so that you can fill it up even quicker!
Grow a Beard Care Kit
It's time to show him you really, really appreciate his bushy beard! Get the $14.99 Grow a Beard Care Kit from Amazon for him and he won't need to worry about beard care products again for a while!
The eco-friendly bamboo, pocket-sized comb, and brush are perfect on the go as they're able to clean and untangle your man's beard without static cling. For trimming, he can use the perfectly sized scissors in order to achieve that perfect, effortless look!
What are you waiting for? Click the link below to shop now!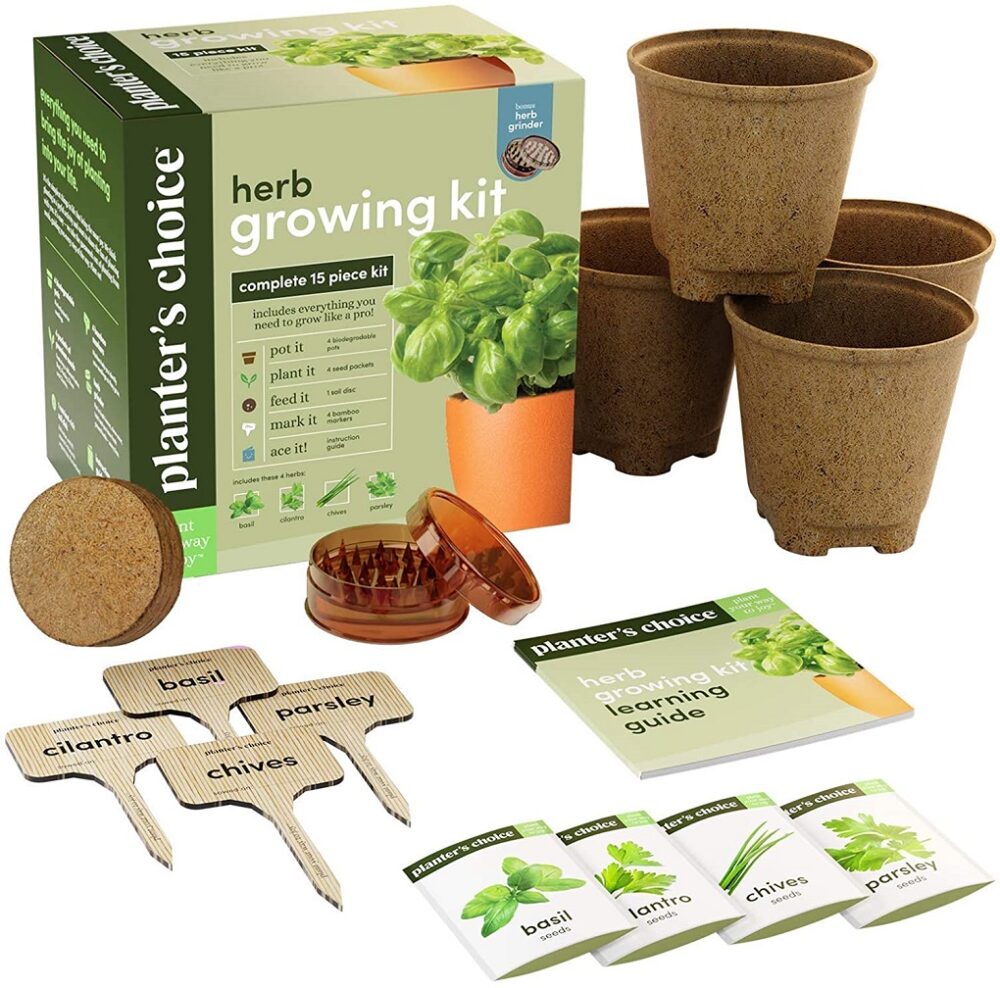 Planter's Choice Herb Garden Kit
The perfect Valentine's Day present is the gift that keeps on giving, especially if your loved one likes gardening. The $24.99 Planter's Choice Herb Garden Kit is great for beginners and experts alive.
Help your partner start their very own mini garden with their organic and non-GMO seeds, from parsley to cilantro, chives, and basil.
LParkin 'Star Wars' Sterling Silver Keychain Set
This last mini gift is both adorable and affordable. It's the perfect reminder of your love, especially if both of you are Star Wars fans!
The $12.99 stainless steel keychain is engraved with one of the most adorable exchanges between Princess Leia and Han Solo, which you can both share to remind each other of your love even when you're apart.
Read also: